Photo by Anupam Mahapatra on Unsplash Should I exercise before my total knee replacement? This photo is of a yoga exercise class. Participating in an exercise program is a great form of fitness, and can be an important part of prehabilitation. Those undergoing knee replacements will benefit from prehab. The benefits of exercise and knee replacement are still being understood, but there have been no disadvantages detected. Knee replacement prehab is becoming more popular.
What is Prehabilitation?
Prehabilitation, commonly known as prehab, is a set of exercises or physical therapy program that is done before surgery. The research has grown in favour of prehab for many orthopedic surgeries, including total knee replacements. Prehabilitation has many benefits for long term recovery after surgery.[1]
Why should I do exercises before my knee replacement?
Doing exercises before your knee replacement keeps your body and knee healthy. Generally, the stronger you are and the more you are able to do before surgery, the stronger and more you will be able to do after surgery. Besides keeping you healthier overall, research does show that prehab for a knee replacement results in certain improvements after your surgery.[3][5]
Recovery after a total knee replacement is different for everyone. It can be up to 16 weeks before you can participate in sports/recreational activities, and 12 months for a full recovery. The main components of a recovery process for a knee replacement involves regaining the knee's function and strength. Typically this means, recovering how much the knee can bend and straighten, which is often called the range of motion of the knee. Additionally, the strength of the muscles that surround your knee, especially your thigh muscles, is crucial to get back to your activity levels before surgery.
Research looked at those who completed total knee replacement prehab and compared how their recovery went with people who did not receive prehab for their knee replacement. While there are differences, it's important to note that more research on total knee replacement prehab is needed, and current findings from research can be conflicting.
Those who took part in total knee replacement prehab: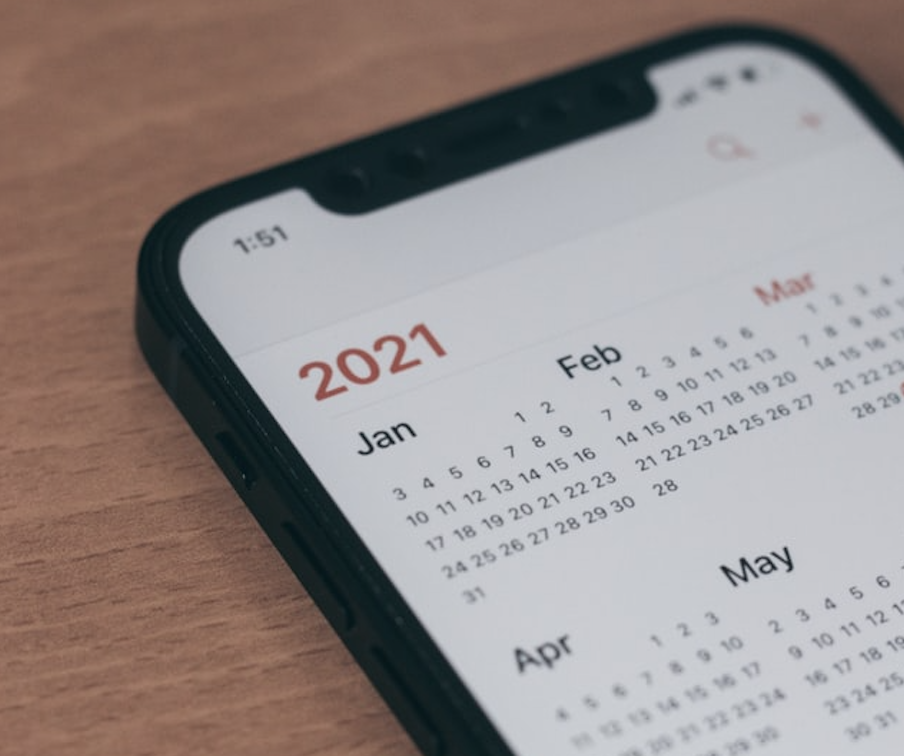 This photo is of the calender on an iphone by Behnam Norouzi on Unsplash. Should I exercise before my total knee replacement? When should I start knee replacement prehab? Most people begin their knee replacement prehab anywhere from 4-8 weeks before surgery. There are benefits that link exercise and knee replacement. Prehabilitation involves completing exercises. Knee replacement prehab can be a great way to improve recovery time and overall health.
When can I start prehabilitation?
At this time there has not been an optimal timeframe identified for when you should start your knee replacement prehab. Although most researchers began their prehabilitation anywhere from 4-8 weeks before surgery[3]. However, you want to begin your knee replacement prehab in the safest and most efficient way, which is why it's important to talk with your healthcare team before starting. Together, you can come up with a good program to make sure you are getting the most out of your rehabilitation.
One part of a physical therapy prehabilitation program is education, which involves how to best take care of your knee after your surgery. This includes how to take care of your wound, swelling, pain, and other common things to expect after surgery. These are all crucial pieces of information if you want the most optimal recovery.
What exercises can I do?
We will give you some examples below of exercises that are usually part of knee replacement prehab. However before you start any exercise program, make sure you talk with your healthcare team to make sure it's safe to do so. It's important to remember to begin your prehabilitation slowly, and gradually increase your program in order to reduce risk of injury and pain.
1. Straight leg raises:
When recovering from a knee replacement it's really important to have good strength in your thigh muscles, or quadriceps. Strengthening them before with this exercise can help with their strength after surgery.[3] These muscles are responsible for many activities, even things as simple as just straightening your knee and standing. Additionally, they are important with more complex tasks like walking, or going up and down stairs. By doing this exercise to strengthen your quadricep muscles, it will help you complete these activities after your surgery.[3]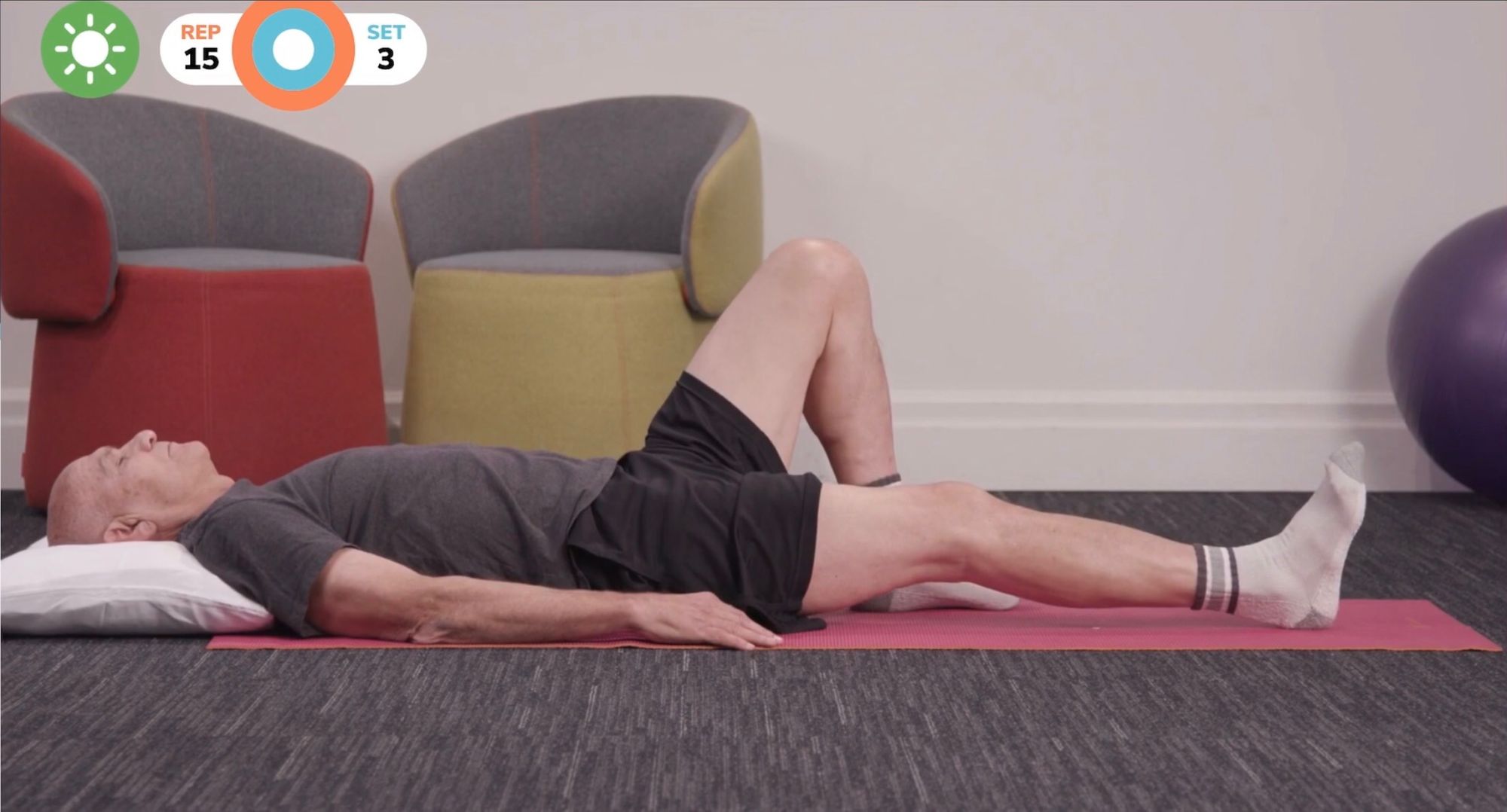 2. Heel slides:
One of the biggest parts of knee replacement recovery is regaining the range of motion of your knee. If you increase your ability to bend your knee before surgery, it may help increase your knee bending after surgery.[5] This simple motion is crucial for daily activities. Having the ability to bend your knee is needed for sitting, standing, walking and climbing stairs. The earlier you gain back this range of motion in your knee, the quicker you will be able to do all these activities again after your knee replacement.[5]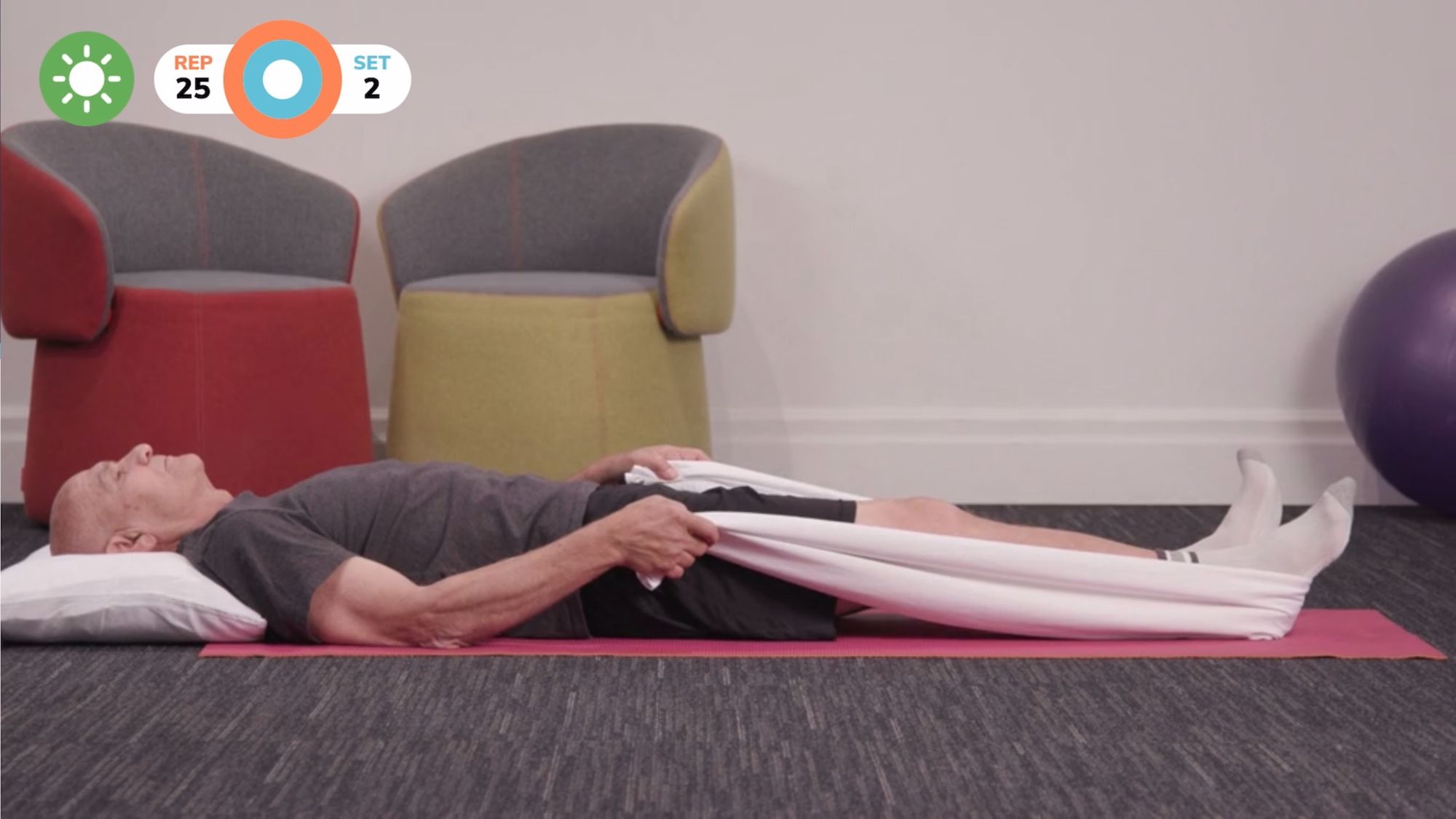 3. Double leg bridge:
This exercise works on the strength of muscles that are important for walking. Specifically your butt muscles, or gluteus muscles, and the muscles on the back of your thigh, or hamstrings.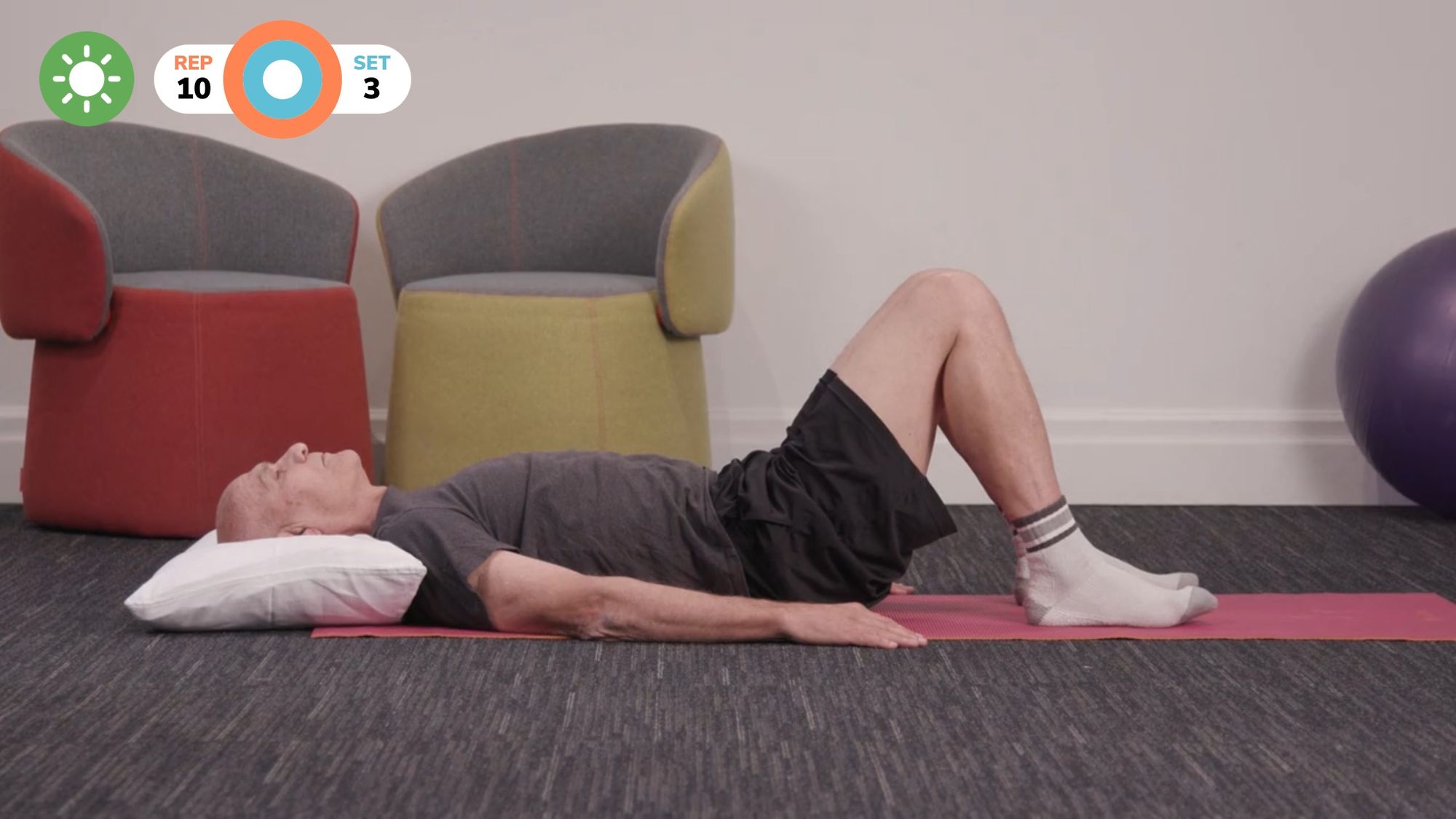 Conclusion
Knee replacement prehab involves both exercises and education to prepare you for your upcoming surgery, and should always be discussed with your healthcare team before starting. Although research continues, there has been evidence that knee replacement prehab can reduce your hospital stay, reduce pain before and after surgery, and increase function, and leg strength after surgery.
Curovate allows you to work on your total knee replacement recovery from the comfort of your own home. It includes daily exercise reminders, video guided exercises, and can accurately measure your ability to bend and straighten your knee. The Curovate app is available to download, just click the link below to get your recovery started today.
Other Blogs Related to Knee Replacement:
References
1. Britton-Jones C. A. (2017). Prehabilitation. British journal of hospital medicine (London, England : 2005), 78(12), 729.
2. Clode, N. J., Perry, M. A., & Wulff, L. (2018). Does physiotherapy prehabilitation improve pre-surgical outcomes and influence patient expectations prior to knee and hip joint arthroplasty?. International journal of orthopaedic and trauma nursing, 30, 14–19.
3. Moyer, R., Ikert, K., Long, K., & Marsh, J. (2017). The Value of Preoperative Exercise and Education for Patients Undergoing Total Hip and Knee Arthroplasty: A Systematic Review and Meta-Analysis. JBJS reviews, 5(12), e2.
4.Wallis, J. A., & Taylor, N. F. (2011). Pre-operative interventions (non-surgical and non-pharmacological) for patients with hip or knee osteoarthritis awaiting joint replacement surgery--a systematic review and meta-analysis. Osteoarthritis and cartilage, 19(12), 1381–1395.
5. Wang, L., Lee, M., Zhang, Z., Moodie, J., Cheng, D., & Martin, J. (2016). Does preoperative rehabilitation for patients planning to undergo joint replacement surgery improve outcomes? A systematic review and meta-analysis of randomised controlled trials. BMJ open, 6(2), e009857.