Photo by Clarissa Carbungco on Unsplash
This blog is going to discuss the average timeline for a total knee replacement, which is made up of 4 phases. Keep in mind this timeline is just an estimate of the average recovery process, and that everyone's recovery process is different! Remember to check in with your healthcare provider if you have any questions, or before starting new exercises.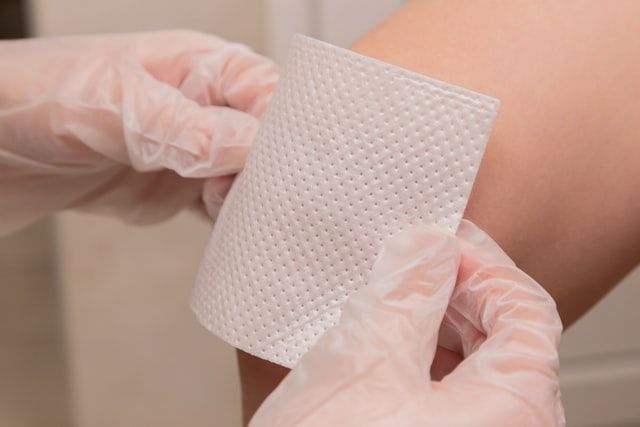 Photo by Diana Polekhina on Unsplash
Phase 1: (~0-2 Days after surgery):
The first phase of recovery after knee replacement surgery begins as soon as the surgery is completed. Before leaving the hospital, you will be required to do activities of daily living. Typically you will be required to walk short distances with either a walker or a pair of crutches after surgery, or the following day. Learn how to use a walker, here, and how to use crutches, here. The amount of weight you will be allowed to put on your new knee when walking will be up to your healthcare provider. Additionally, you will be asked to climb a few stairs, leading with your non-surgical knee, before you can be discharged.[3] The reason for doing such activities is to make sure that you are able to go home and get around safely. After being discharged from the hospital, some people are sent home to begin their rehabilitation journey, while some may enter a rehabilitation center.[3]
After any surgery there are certain things you should keep a close eye on, and this is true for a knee replacement.[3] It's important to keep watch for any complications, such as infections and/or blood clots. You can read more about what to look out for here. Another crucial aspect of caring for yourself after surgery is taking care of your wound. You can read more about wound care after surgery here. Pain and swelling are both perfectly normal after a knee replacement.. Tips on how to reduce swelling can be found here. You will likely find that you are in a lot of pain, and it's important to manage this pain appropriately. Follow any medical guidance/prescriptions given to you by your healthcare provider to ensure that you are effective in treating your pain.
In the next few weeks there will be an emphasis on being able to bend and straighten your knee as well as you could before the surgery. Immediately following your surgery, you will be given exercises to work on moving your new knee.[2] [3]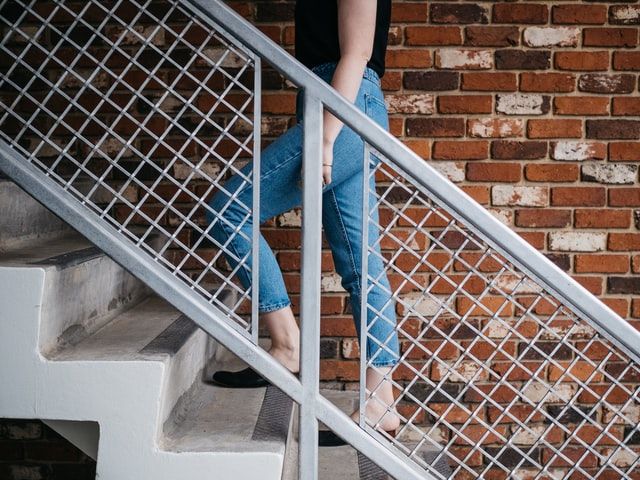 Photo by Anna Sullivan on Unsplash
Phase 2: (~3 days-6 weeks after surgery):
This phase is really important, and focuses a great deal on getting almost all of your ability to bend and straighten your knee.[2] Early in this phase, you may be able to trade in your walker or crutches for a cane when walking. Around 6 weeks after surgery, most people are able to walk without any devices to assist with their walking.[3] Additionally, there will be some exercises that work on regaining the strength that was lost in your lower body/legs. Also at 4-6 weeks most people are able to drive again[3], engage in sexual activity[4], as well as use the stairs with their new knee leading (using the stairs normally). Towards the end of this phase, your physical therapist will begin to add in exercises that help with your endurance and balance.[2] [3]
It's important to note that it is normal to still be experiencing pain in this phase.[1]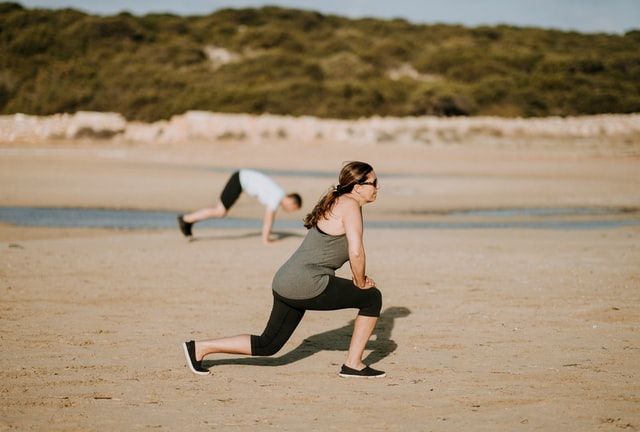 Photo by Annie Spratt on Unsplash
Phase 3: (~6-12 weeks after surgery):
While you may feel yourself getting stronger, and like you're ready to get back into your normal life there are some things you should still stay away from. High impact activities such as running, jumping, sports and activities that require twisting or pivoting movements.[3] By the end of this phase you should have normal strength in your legs, as well as normal ability to bend and straighten your new knee.[2] It is normal to continue to feel pain during this phase. In fact, people often find that their pain truly begins to decrease around the 12 week mark.[1] You will continue to work on your endurance during this phase of rehabilitation, in order to get yourself ready for the next phase, which involves returning to before surgery activities. Additionally, your balance will begin to improve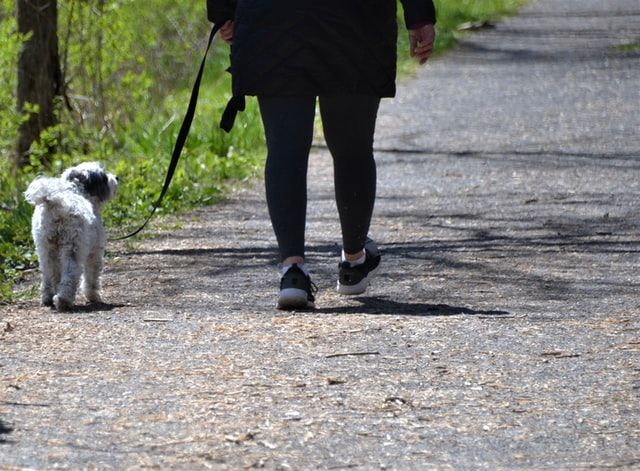 Photo by Jenn Simpson on Unsplash
Phase 4: (~13 weeks and beyond):
This is the final phase in the recovery of your total knee replacement. Phase 4 is about returning to daily living, sports and/or recreational activities, with guidance from your healthcare team. To read more about this phase, and returning to exercise and sports, read all about it in this blog.
If you are curious about the level and longevity of pain following a total knee replacement, then check out this blog to learn all about it!
The Curovate app allows you to work on your total knee replacement recovery from the comfort of your own home. It includes daily exercise reminders, video guided exercises, and can accurately measure your ability to bend and straighten your knee. The Curovate app is available to download, just click the link below to get your recovery started today.
If you need further customized assistance during your surgery or injury recovery check out our Virtual Physical Therapy page to book your 1-on-1 video session with a physical therapist.
Other recommended blogs
References
1. Bade, M. J., Kohrt, W. M., & Stevens-Lapsley, J. E. (2010). Outcomes before and after total knee arthroplasty compared to healthy adults. The Journal of orthopaedic and sports physical therapy, 40(9), 559–567.
2. Meier, W., Mizner, R. L., Marcus, R. L., Dibble, L. E., Peters, C., & Lastayo, P. C. (2008). Total knee arthroplasty: Muscle impairments, functional limitations, and recommended rehabilitation approaches. The Journal of Orthopaedic and Sports Physical Therapy, 38(5), 246-256.
3. TKA Rehab Protocols - South Shore Health. (2019, October 29).