A Total Knee Replacement (also known as TKR or Total Knee Arthroplasty) is a medical procedure used to reduce the amount of knee pain you experience and improve your level of activity [1]. Most frequently, they are used for individuals with osteoarthritis when conservative treatment options have not been successful. These surgeries are the most common inpatient surgeries performed in the USA and are expected to occur even more frequently in the near future [2].
What does the surgery involve?
Your knee joint is made up of 3 bones:
Your shin bone (named the tibia)
Your thigh bone (named the femur)
Your kneecap (named the patella)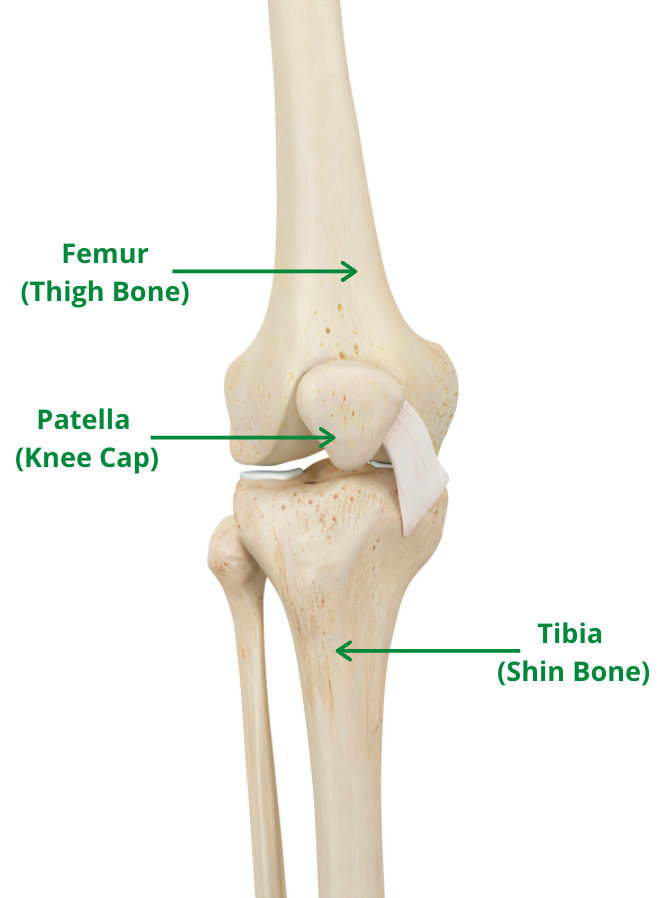 A total knee replacement is considered a joint replacement surgery, which simply means that parts of the bones in your knee joint will be replaced with artificial parts called implants [3]. Now, this does not mean that your surgeon will be removing these bones entirely. During your operation, your surgeon will resurface the ends these bones where they touch at the knee joint. Depending on your knee and your history this may be done to the thigh and shin bones only, or may be done to the bottom of your kneecap as well.
Recovery from a Total Knee Replacement
Following surgery, you will begin your path to recovery! Rehabilitation from a Total Knee Replacement typically starts the day of surgery to begin managing the amount of movement you have in your knee, known as range of motion. To learn more about what range of motion is and why it's important after knee replacement read our blog on this topic here. You might be cleared to return home as early as the day of your surgery, or you may have to stay a few days in the hospital. At first, things like getting out of bed, standing up out of a chair, walking, and climbing stairs may be difficult and painful. As you begin to recover these things will gradually become easier as you get stronger and experience less pain.We've written a great blog about how to prepare your home before a knee replacement here!
Recovering from a Total Knee Replacement requires a plan to reduce your swelling, relieve your pain, regain your strength, improve your knee movements, and return to your previous level of function! Your health care team or physical therapist will give you exercises to do at home to help with any of these components listed above.
Curovate has a recovery plan built into our app specifically for Total Knee Replacement. This plan helps you to stay on track with your recovery by using video guided exercises, reminders, and the ability to measure your knee bending and straightening (called range of motion). Your exercises will gradually get harder as you begin to regain your knee movements and strength, helping you to recover over time. To try the app today, click any of the download links below.
If you're wondering what to expect after your surgery, you can read our blog
6 Things You Need to Know After a Total Knee Replacement here.
If you need further customized assistance during your surgery or injury recovery check out our Virtual Physical Therapy page to book your 1-on-1 video session with a physical therapist.
Other recommended blogs
References
---
Medical Advisory Secretariat (2005). Total knee replacement: an evidence-based analysis. Ontario health technology assessment series, 5(9), 1–51. ↩︎

Feng, J. E., Novikov, D., Anoushiravani, A. A., & Schwarzkopf, R. (2018). Total knee arthroplasty: improving outcomes with a multidisciplinary approach. Journal of multidisciplinary healthcare, 11, 63–73. https://doi.org/10.2147/JMDH.S140550 ↩︎

OrthoInfo, American Academy of Orthopaedic Surgeons (2020). Total Knee Replacement. OrthoInfo. Retrieved from https://orthoinfo.aaos.org/en/treatment/total-knee-replacement ↩︎