Wondering what your ACL recovery is like? Fret no more! We are here to help! Remember, this timeline is only an estimate of when you can return to your daily activities as everyone's recovery is going to be DIFFERENT depending on your gender, age, types of grafts used, sports history, what else was injured in addition to your ACL and other potential complications. Keep in mind, always consult with your health care provider if you have any questions about starting a new activity or exercise!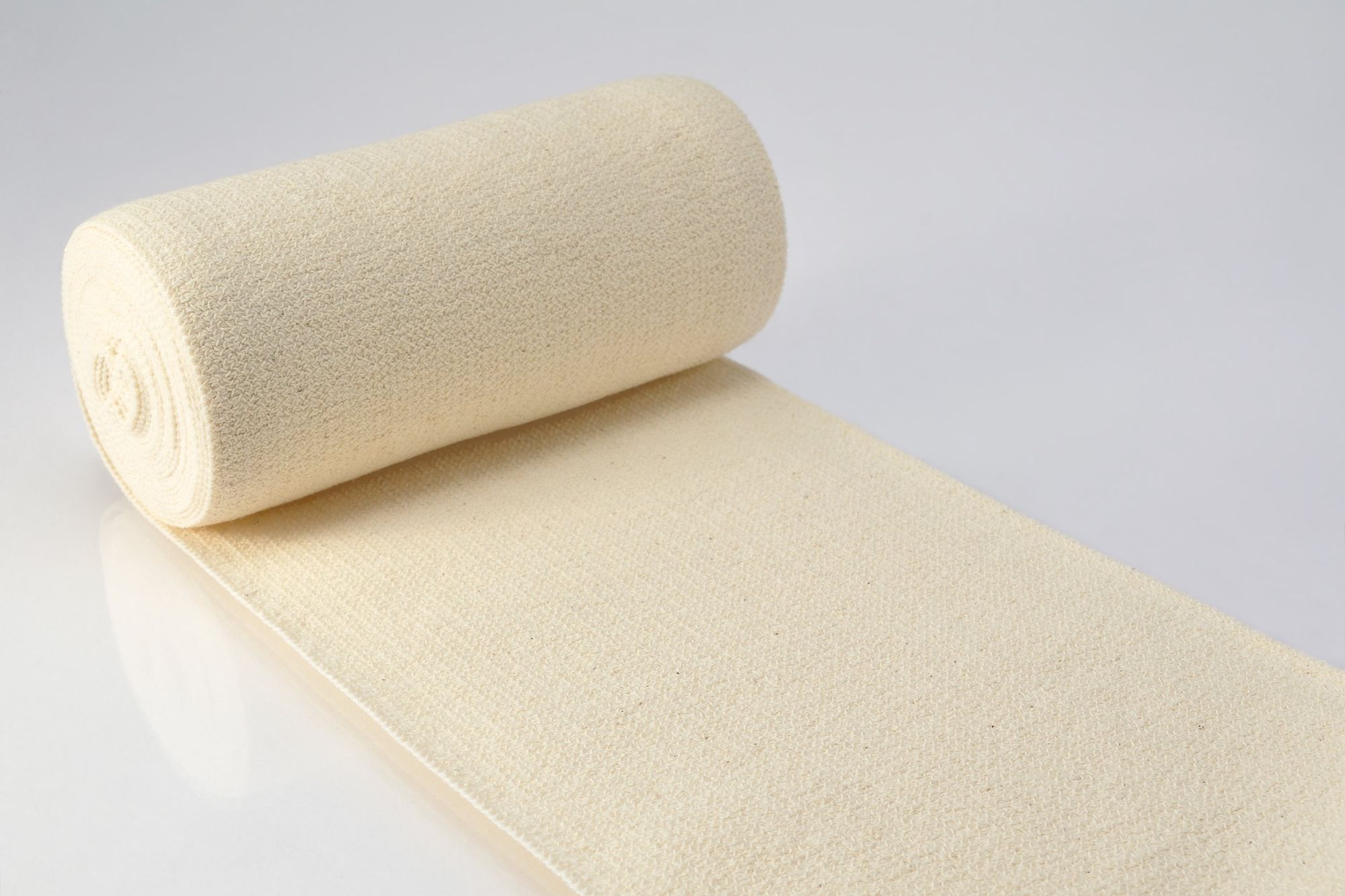 Image by Sergej Grundentaler via Dreamstime.com
Week 0-2
Your health care provider will teach you how to take care of your incisions site right after your surgery. The first two weeks are crucial to your wound healing, so do pay attention! You can read more about how to take care of the incision site here!
At this point, it's normal to experience some pain and swelling in your operated knee. But don't worry! There are ways that help you manage your pain and swelling. Check here to see how you can do that exactly.
You also will be using a crutch for walking until your health care provider says you can bear full weight on your surgical knee. If you are not sure about how to use crutches, click here to learn more!
You may be able to start driving towards the end of this phase once you are off your crutches and have enough muscle control and mobility. Also being able to drive requires that you are not still taking any medication that would impair your ability to drive.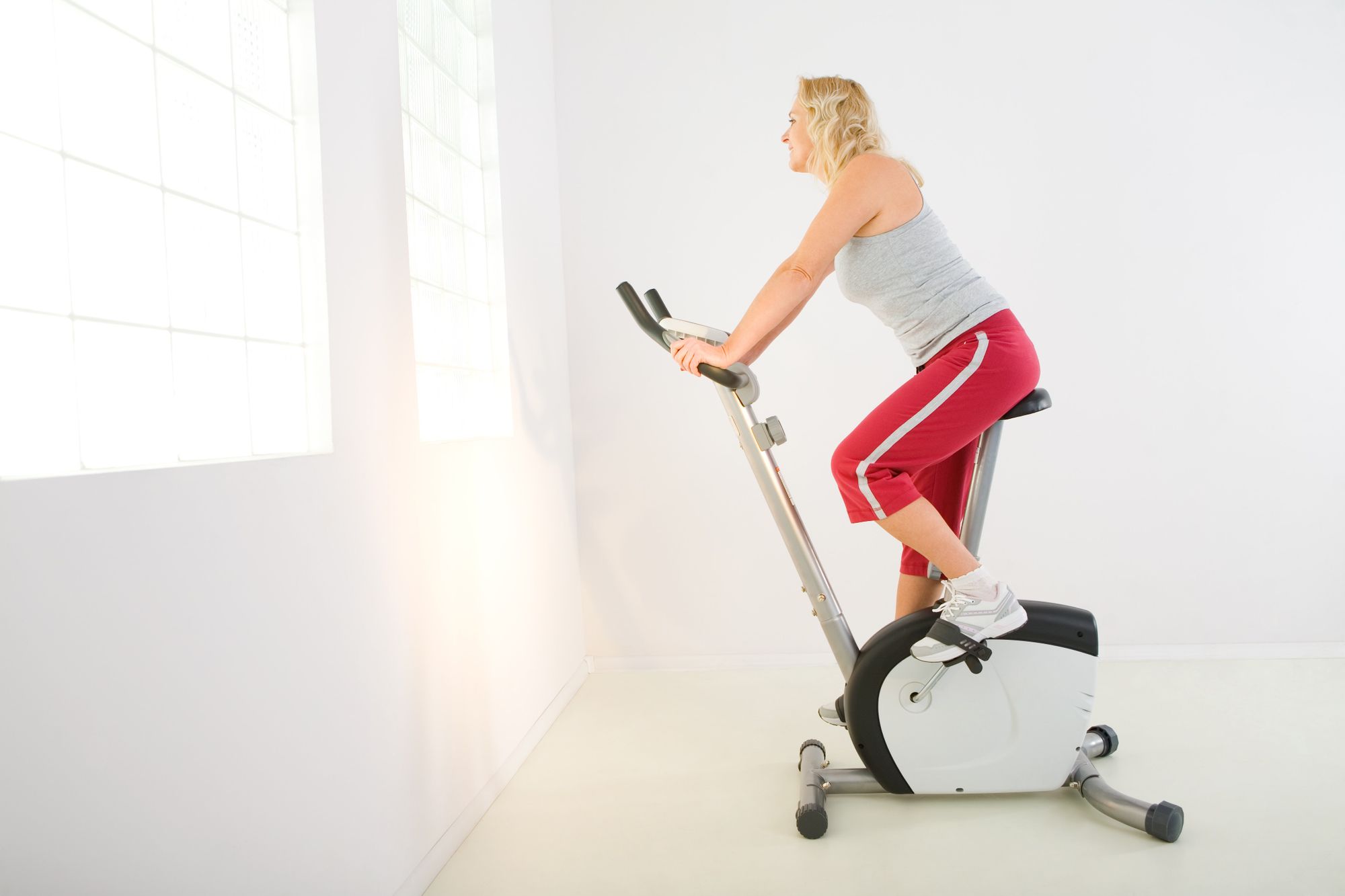 Image by Redbaron via Dreamstime.com
Week 3-6
At this point, you are expected to get off your crutches and be able to walk without walking aids. Typically, you can use the stationary bike with modifications to help you improve the bending and straightening of your knee.[1] By the end of this phase, you are expected to gain a normal knee range of motion, and be able to pedal the stationary bike all the way around with lower seat height. You are also likely to climb up the stairs toward the end of this phase.
You can start getting into the pool after your stitches have been removed. However, your new graft is not able to handle the stress imposed by kicking and paddling yet so take it easy by doing deep-water walking/jogging instead or simply pool walking in the shallow end. You can also start using strength training using light weights and resistance bands[1]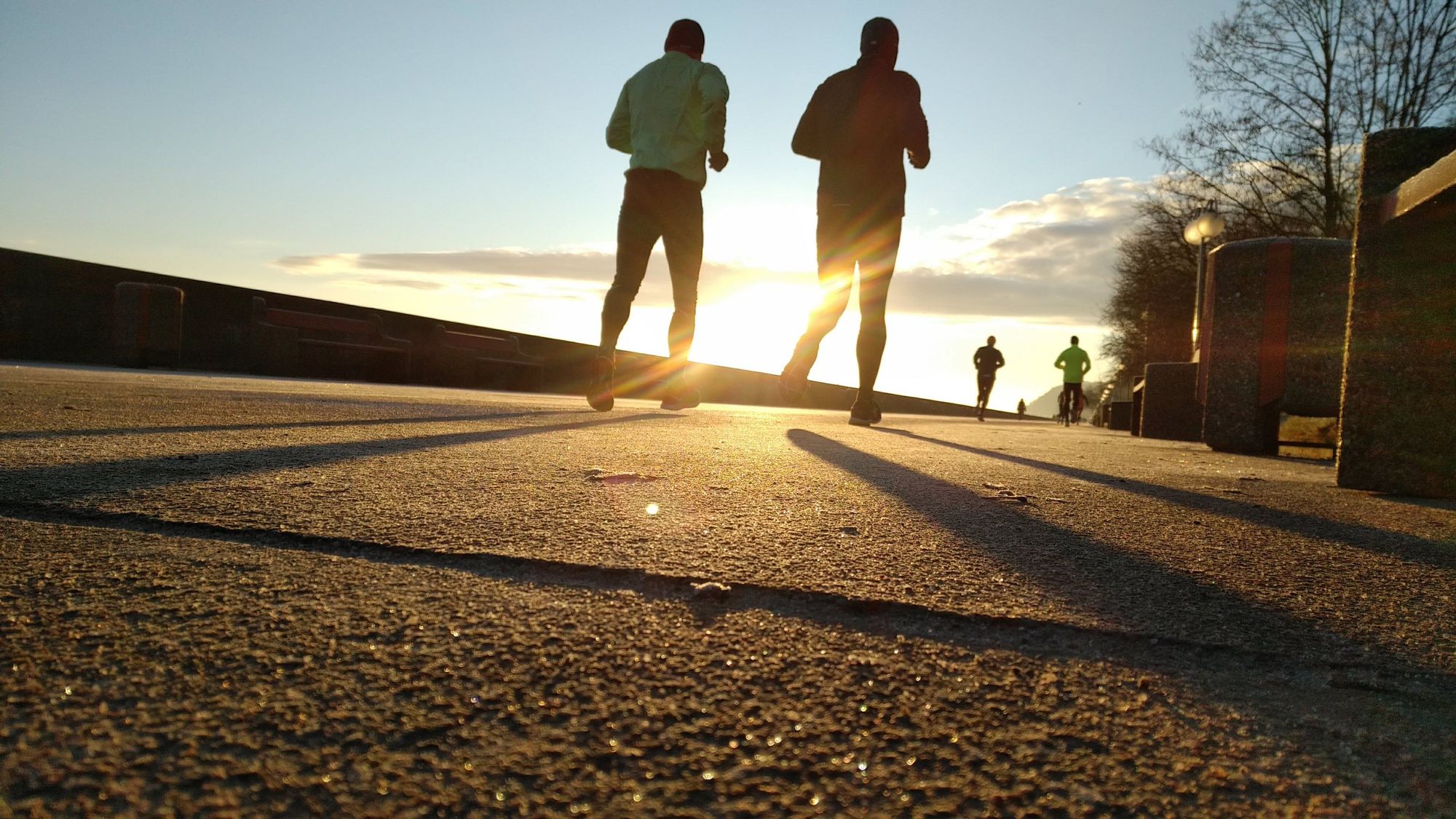 Image by Tomasz Woźniak via Unsplash
Week 7-12
At this point, you can walk downstairs without pain. You may start running towards the end of this phase. Usually most people start a walking-and-jogging progression in week 12 but this can vary based on each person. Check out this blog here on how you may start jogging after your ACL surgery. Remember, you CANNOT pivot, cut, or change direction during your activities yet. Sports such as soccer, basketball, and tennis should be avoided to prevent re-injury.[1]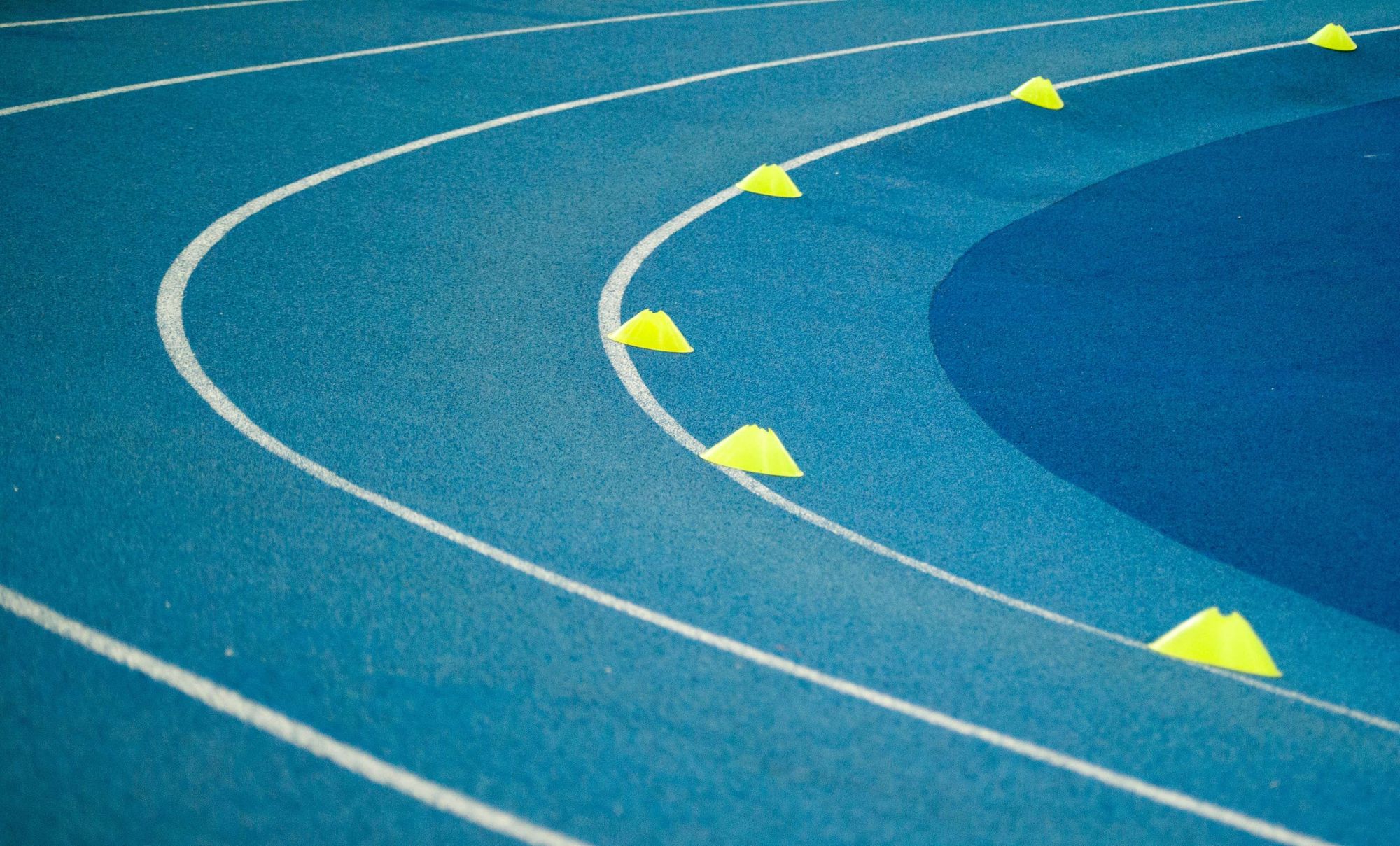 Image by Ciprian Pardău via Unsplash
Week 13-16
Now that you have been running in a straight line for a few weeks, it's time to incorporate running patterns that involve changing directions into your training! At this point, you will be doing more training that includes jumping to prepare you for sports-specific training.[1]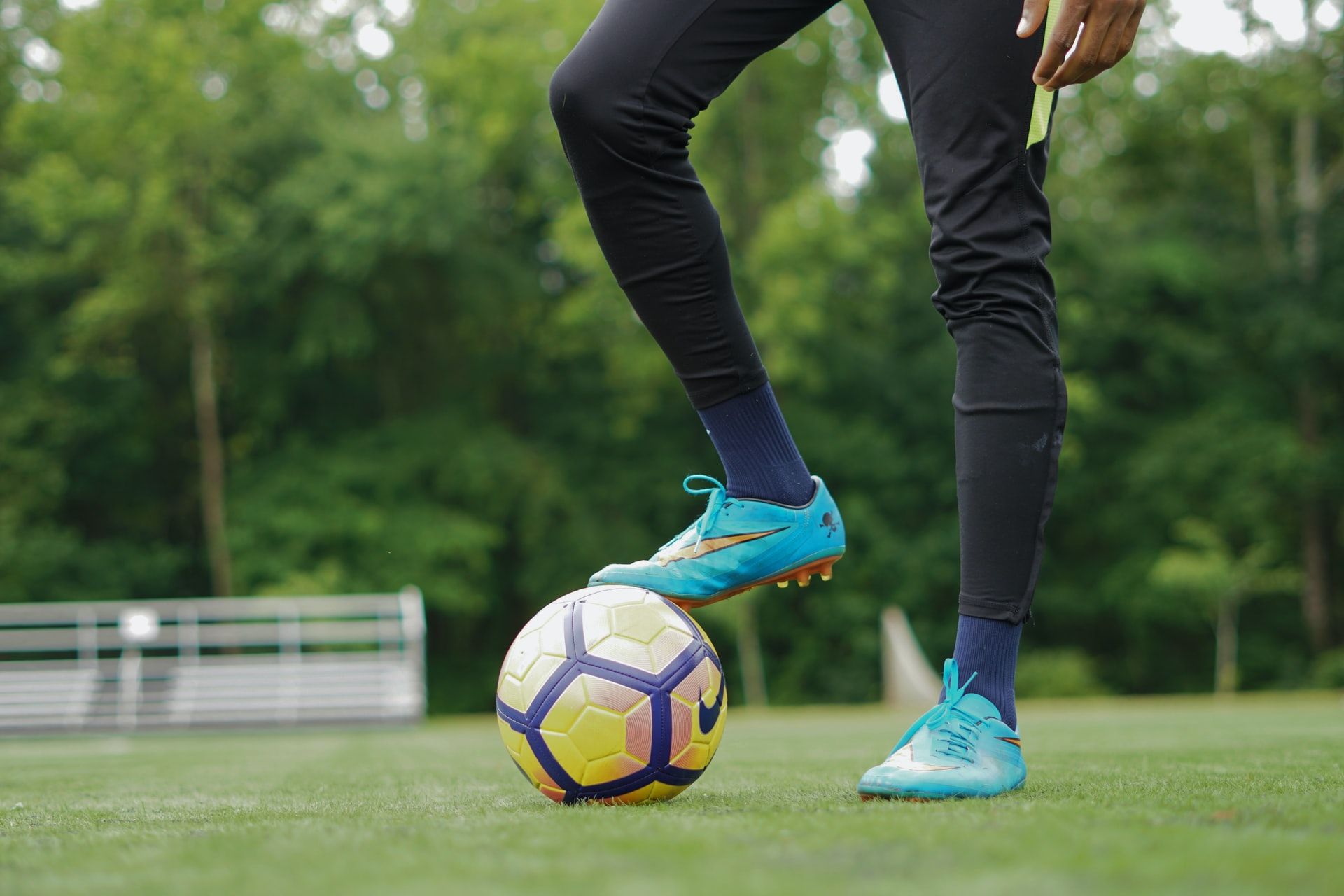 Image by Nigel Msipa via Unsplash
Week 17 - 20
At this point, your training will incorporate sport-simulating exercises that your new ligament is getting stronger. However, it's crucial to complete exercises with good form and control to minimize the risk of reinjury.[3]
Current research suggests that patients should wait at least 9 months if not 12 months prior to returning to sport and perhaps even longer.[4] Please check out this blog to learn more about return to sport!
A Word from Curovate
Remember, if your progress is faster and slower than the timeline we provided above, it's completely normal! You should always follow the advice of your health care provider for your ACL recovery.
Going through ACL recovery alone can be challenging. That's why we are inviting you to join our growing ACL Facebook community! It is a great place to get support from others going through a similar experience. Click the button below to join the family!

Reference
1. Wright, R. W., Haas, A. K., Anderson, J., Calabrese, G., Cavanaugh, J., Hewett, T. E., Lorring, D., McKenzie, C., Preston, E., & Williams, G. (2015). Anterior Cruciate Ligament Reconstruction Rehabilitation. Sports Health, 7(3), 239–243. https://doi.org/10.1177/1941738113517855
2. Emory Healthcare. (2019). Phase II - Weeks 4-6. Recovery & Follow-Up. https://www.emoryhealthcare.org/centers-programs/acl-program/recovery/post-op-weeks-4-6.html
3. Milandri, G., & van der Merwe, W. M. (2020). Rehabilitation and return to sports after ACL reconstruction. Aspetar Sports Medicine Journal -. https://www.aspetar.com/journal/viewarticle.aspx?id=395#.X0btPohKiM8
4. van Melick, N., van Cingel, R. E. H., Brooijmans, F., Neeter, C., van Tienen, T., Hullegie, W., & Nijhuis-van der Sanden, M. W. G. (2016). Evidence-based clinical practice update: Practice guidelines for anterior cruciate ligament rehabilitation based on a systematic review and multidisciplinary consensus. British Journal of Sports Medicine, 50(24), 1506–1515. https://doi.org/10.1136/bjsports-2015-095898