Image by Ivana Divišová from Pixabay
Falls following surgery may lead to complications, which can lengthen the rehab process and lead to hospital readmission.[1] For that reason, education about fall prevention is very important[2] - I will teach you how to avoid falls and stay safe after surgery in this blog!
1. Wear non-slip footwear when you are on your feet.
Non-slip shoes should be worn around your home when walking, completing rehab exercises, and doing any other tasks that have you on your feet.[2] Good grip will allow you to safely go about your daily routine without risking a fall.
Image by Anna Maiwald via Unsplash.com
If possible, it is also best to avoid walking on snow or ice, to reduce the likelihood of slips and falls following surgery.[2] Anti-slip shoes with cleats or snow grips have been shown to be effective in reducing the risk of falls in icy or slippery conditions, so these may be useful for you if your recovery process occurs over the winter months.[2] However, avoiding snow and ice completely is the best way to prevent falls and stay safe throughout your early recovery process.
2. Make your home environment and daily routines as safe as possible.
Changes such as removing trip hazards, including rugs and extra clutter, as well as installing grab bars in washrooms may help to reduce the likelihood of a fall and keep your recovery progress on track.[2][5]
Image by Catt Liu via Unsplash.com
Also try to avoid carrying things up and down the stairs, as falls are more common when you cannot see the stairs in front of you. If you do need to get something up or down the stairs, try using a backpack to keep your hands free. When you go about your daily routine, keep in mind that you are recovering from a major surgery and that making these small changes may help you avoid falls and minimize complications to your rehab process.
3. Get a vision assessment before surgery.
If you wear glasses or contact lenses, you should have your vision assessed in advance of your hip or knee replacement or ACL surgery. Make sure to wear your glasses or contact lenses as prescribed to reduce fall risk, as your ability to clearly see objects in your environment will allow you to avoid tripping hazards and to get around your home safely.[3]
Image by Anna Maiwald via Unsplash.com
Visual abnormalities, such as cataracts, should also be assessed and corrected if possible to allow for the safest possible recovery process.[3]
4. Take part in exercise programs targeting fall prevention and keep up with your rehabilitation program.
One of the most evidence-based and effective methods of fall prevention after surgery is exercise training.[2][3] Exercise programs that specifically target fall prevention are the most effective, usually involving balance training, muscle strengthening, and education about how to safely fall if it cannot be prevented.[2][3] These programs can be done in group settings or can be prescribed to be done at home.[2][3] Tai Chi practice has also been shown to improve balance in older adults, and can be used later in the rehab process as a way to improve confidence and reduce the fall risk when leaving the house.[2][4]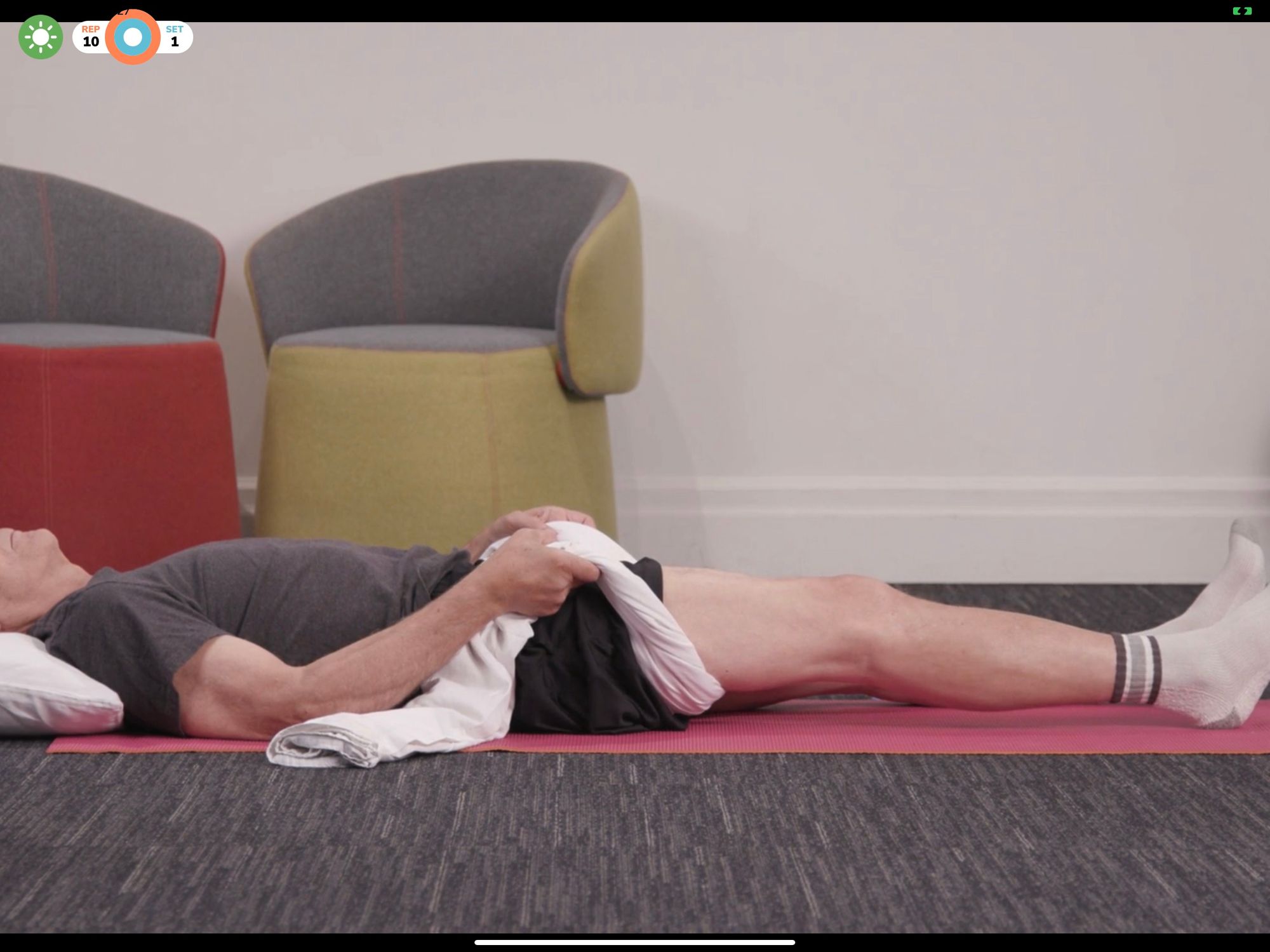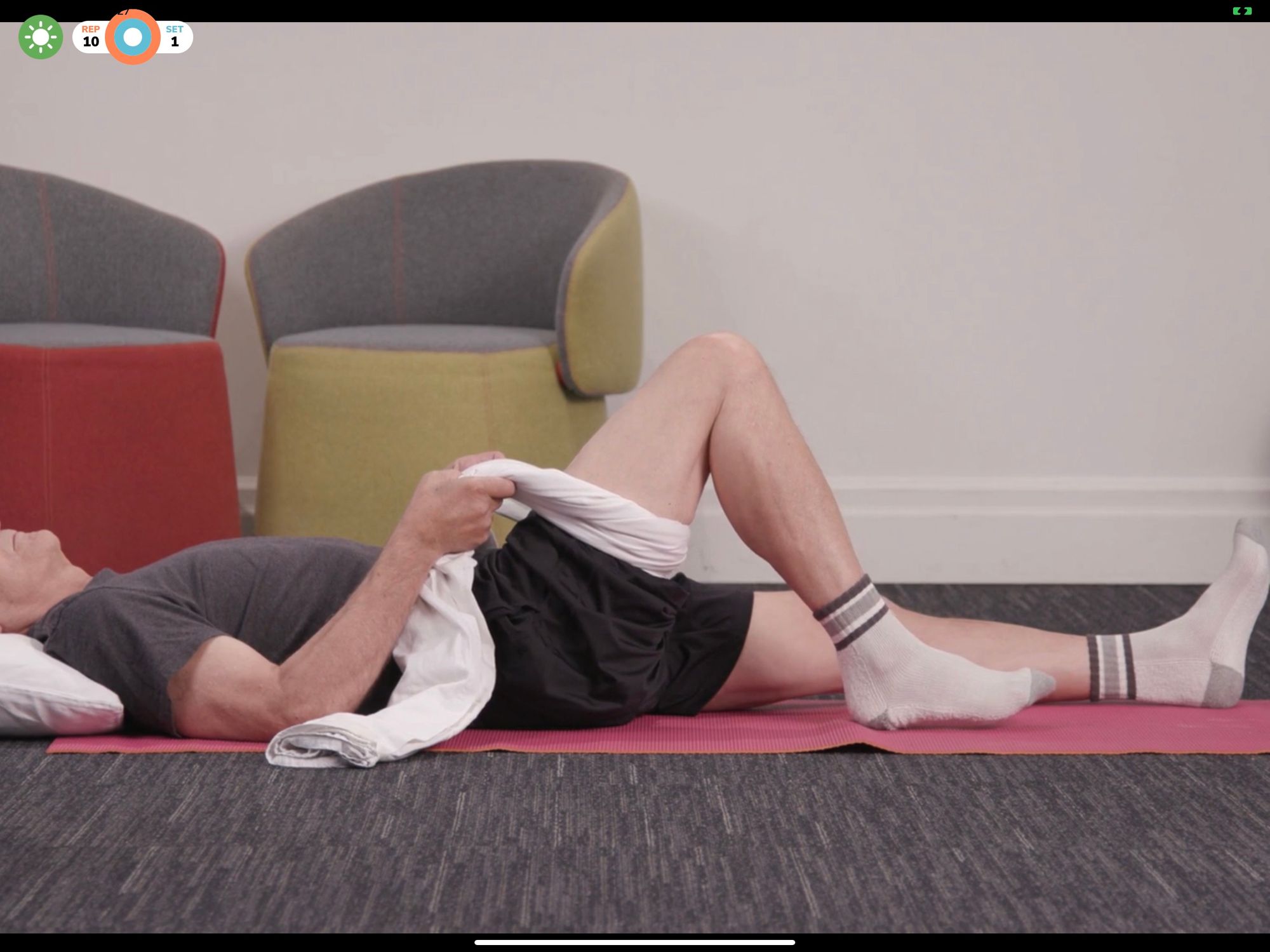 Therapeutic exercise is of the utmost importance when recovering from a hip or knee replacement or ACL surgery. The Curovate - ACL, Knee Replacement, and Hip Replacement Physiotherapy app contains much of the information discussed in this blog and more about the rehab process. Curovate's many features include: guided exercises, rehab reminders, and progress tracking all from the convenience of your phone. Click on the links below to download the Curovate app!
References
1. Jørgensen CC, Kehlet H; Lundbeck Foundation Centre for Fast-track Hip and Knee Replacement Collaborative Group. Fall-related admissions after fast-track total hip and knee arthroplasty - cause of concern or consequence of success?. Clin Interv Aging. 2013;8:1569-1577.
2. Public Health Agency of Canada. Seniors' Falls in Canada: Second Report. 2014.
3. Gillespie LD, Robertson MC, Gillespie WJ, et al. Interventions for preventing falls in older people living in the community. Cochrane Database Syst Rev. 2012;9. Art. No.: CD007146.
4. Hosseini L, Kargozar E, Sharifi F, Negarandeh R, Memari AH, Navab E. Tai Chi Chuan can improve balance and reduce fear of falling in community dwelling older adults: a randomized control trial. J Exerc Rehabil. 2018;14(6):1024-1031. Published 2018 Dec 27.
5. Rosen T, Mack KA, Noonan RK. Slipping and tripping: fall injuries in adults associated with rugs and carpets. J Inj Violence Res. 2013;5(1):61-69.