Indigenous communities have the poorest access to healthcare. Image by ilkaygokhanoze from Pixabay.
Before we begin, it is important to state that we are not Indigenous. The two authors have very different perspectives and cultural experiences. The primary author is writing from the perspective of a privileged white male. The primary author is also a physical therapy student, and until entering physical therapy school, he did not realize the unearned advantages he had in life. The second author was originally born in India and immigrated with his parents as a child. The second author is bilingual and has been a practicing physical therapist for the past 20 years. While he belongs to a racialized community, the second author's experiences of discrimination or systemic healthcare access issues are not the same as those experienced by Indigenous people. We are aware that there is very little, if any, education on Indigenous histories and racism in traditional physical therapy education.[1] Thankfully, this gap is being addressed, as rehabilitation professionals and all healthcare personnel, need to recognize and better address the health inequities that Indigenous communities face across Canada. While these are complex issues and histories, this blog begins to shed light on why Indigenous communities have poor access to healthcare, and explore how Curovate could be part of a solution.
Impact of colonialism
Since colonialism, many Indigenous communities were forced away from their homes to live on reserves. Reserves are often remote and isolated from the rest of Canadian society, making it difficult to establish healthcare infrastructure.[2] Furthermore, Indigenous people were left out of the conversation when creating the healthcare system and its policies.[2] Colonialism and its legacies have reduced healthcare funding for Indigenous reserves, leaving healthcare services underdeveloped. Moreover, Indigenous culture and medicine practices are excluded from health services, reinforcing both the physical and cultural distance between Indigenous communities and government funded healthcare.[2]
Indigenous communities have deeply meaningful and significant ways of approaching health and well-being, ways that have not been taken up by or even align with physical therapy, let alone Western medicine.
A system of inequality has been formed between Indigenous people and settlers. Indigenous people have an unearned disadvantage due to systematic neglect and deliberate exclusion from Canadian healthcare, educational systems, and government funded institutions as a whole.[3] In addition, this oppression is reinforced by our justice system, policing, and lack of government funding for Indigenous people. This broader historical, social and cultural context helps us to better understand the roots of health inequities. In recognizing these structures, we can then dismantle barriers to and improve access to healthcare.[3]
There are many social structures such as racism and discrimination, as well as geographical location, stigma in healthcare, education and socioeconomic status that reinforce this unearned disadvantage and have specific implications for healthy. This blog will focus specifically on geography, stigma in healthcare, education and employment.
Geographic location
In Canada, about 50% of Indigenous people live in remote or rural areas, typically situated in northern regions. Most of these communities have a population of less than 1000 people.[4] As mentioned in the colonization section above, this geographic isolation was mainly caused by Indigenous people being forced to live on reserves often away from their homes. Healthcare services in these small Indigenous communities are often limited by a lack of staff and resources. The majority of healthcare providers are nurses, who often have to cover a wider scope of practice due to the lack of doctors, physical therapists and other healthcare professionals.[2] This can create longer wait times for people to access care, which can have a detrimental impact to their health and quality of life.[5] There is also a lack of specialization, meaning if you have a condition like Parkinson's disease, there is likely no services nearby to help with this condition. People either have to drive for hours, or even take a flight to access the care needed.[2] Travelling has additional expenses, which creates another barrier to access for those who are of a lower socioeconomic status. Although all rural and remote communities face these physical barriers, Indigenous communities have the worst physical access. To learn more about how living in a rural or remote community creates poor access to healthcare read this blog
Not only do Indigenous communities have the worst physical access to physical therapy, they also do not have culturally safe access. Racism, discrimination, stigma, sexism and bias are all deterants that Indigenous people face when trying to access conventional healthcare.[4] Even if you are in a position to access healthcare, these factors present additional barriers for Indigenous people.
Indigenous stigma in healthcare
The tragedies that Indigenous people have faced throughout Canada's history are numerous. The recent tragic discoveries of the over 1100 unmarked Indigenous graves across Canada has once again revealed the brutality of residential schools.[6] These tragedies have scarred the individuals who went through them, and the generations to follow. The mental toll can foster addictive and destructive behaviors. Some people believe that all Indigenous individuals have these behaviours, creating a negative stigma.[2] In healthcare, this often means Indigenous people are dismissed as addicts and are neglected when seeking the care they need.[2] This stigma and negative stereotyping is a barrier Indigenous people have to deal with every time they try to access healthcare, which may result in them choosing not to access healthcare at all.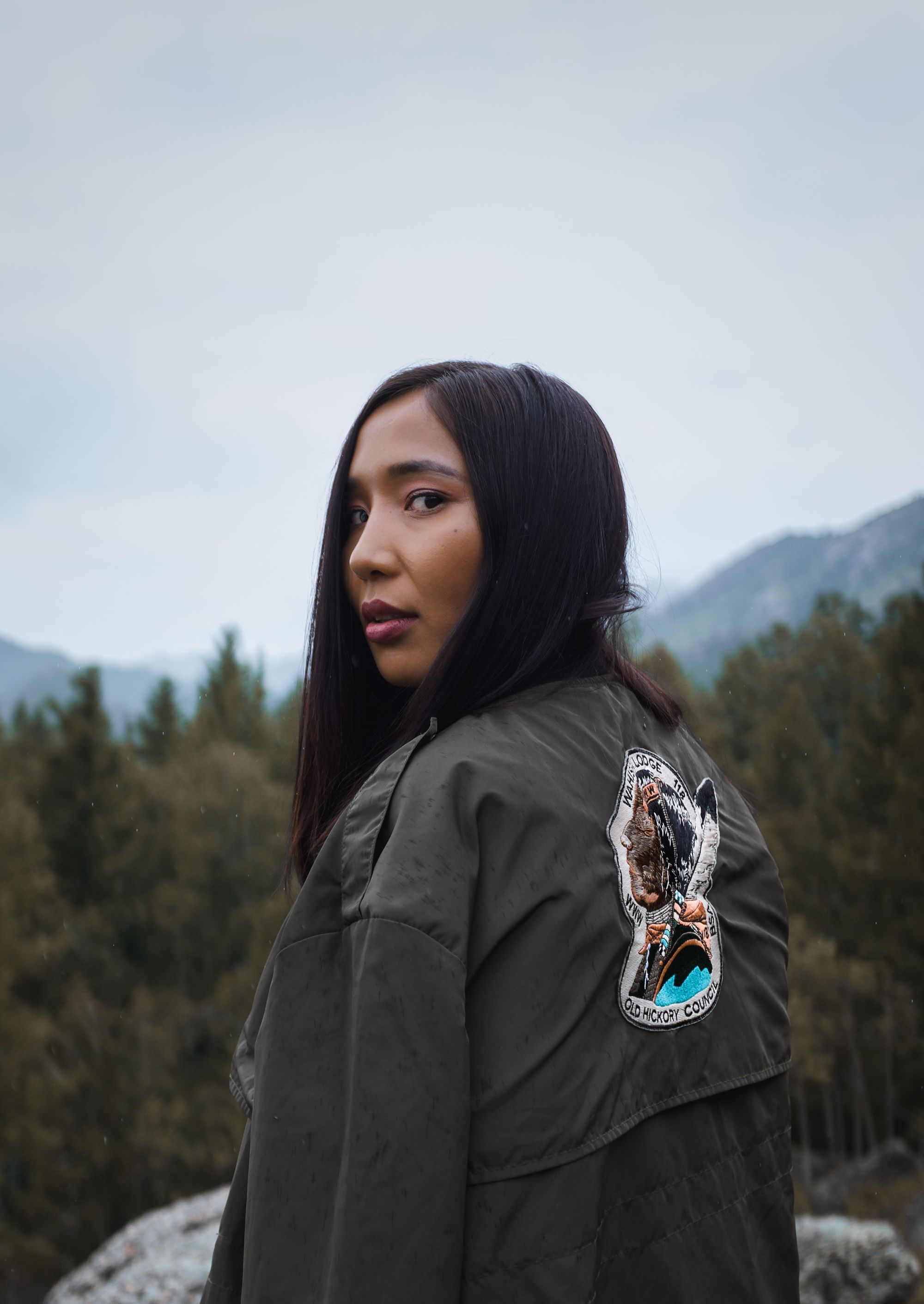 Education, employment, and the healthcare system
Canada's education system lacks cultural sensitivity to Indigenous people. Combined with the history of residential schools, it is not surprising that many Indigenous people do not attend formal educational institutes.[2] This can exacerbate the barriers to accessing healthcare, such as stigma and racism, and poor health literacy, and reinforce the negative impact of other social determinants of health such as unemployment.[2]
As a result of a lack of education, there is more unemployment and lower wages among Indigenous people.[2] Although there is insurance to cover many medical bills, there are still some health challenges that require out of pocket payment, including long term care homes and insulin for diabetes and physical therapy.[2] Another aspect of the healthcare system that limits its accessibility for Indigenous people is the type of care it delivers. The Indigenous understandings of health, wellness,and healing are not valued or recognized by traditional Western medicine.[2]
An offer from Curovate
As a company, Curovate was created to remove barriers to healthcare access. We truly believe in the vision of healthcare access by those who need it and not just those who can afford it. Based on this vision, we would like to offer our subscription based mobile app at no cost (download links at the end of this blog) to anyone who identifies as Indigenous in Canada and has limited access to rehabilitation following a knee replacement, hip replacement or ACL surgery. Simply email the CEO and physical therapist, Nirtal Shah, and he will provide you with free access after you download the app - nirtal@curovate.com
We would like to acknowledge that Curovate was not developed in collaboration with Indigenous people and may not align with Indigenous ways of knowing or living. The barriers we believe we can help to address for Indigenous people are the barriers of geography and economic access to physical therapy. We also welcome opportunities to discuss ways in which our app could be adapted to align with Indigenous understandings of health.
Conclusion
Not only do Indigenous communities have the worst physical access to healthcare, they also do not have culturally safe access. The system of inequalities that have been fostered since colonialism has created a healthcare system that is poorly accessible to Indigenous communities. Furthermore, systemic racism, discrimination, negative stigma, and low socio-economic status are all deterants that Indigenous people face when trying to access conventional healthcare.[4] Indigenous communities face both the challenges presented due to rural/remote access and the challenges of being Indigenous, such that our healthcare system does not meet their needs. Physical therapists, and all other healthcare personnel, need to better recognize the disparity in access that Indigenous people face and work with them on improving access to healthcare. In one blog, we cannot do justice to the level of disparity that exists for Indigenous communities and their lack of healthcare access. There is more information and practical suggestions in this article which I highly recommend: Addressing the Duality of Access to Healthcare for Indigenous Communities: Racism and Geographical Barriers to Safe Care.
It is also imperative to recognize the need to collaborate with Indigenous people and communities when working towards improving healthcare and physical therapy and providing culturally safe and relevant healthcare. Despite the numerous challenges outlined in this blog, Indigenous people and communities are resilient, creative, strong and resourceful. They need to be part of the conversation to identify ways to address health inequities, and physical therapists must unlearn their own biases and learn to work thoughtfully and respectfully with Indigenous peoples in their efforts to address health inequities.
Other recommended blogs
References
1. Hojjati A, Beavis ASW, Kassam A, et al. Educational content related to postcolonialism and indigenous health inequities recommended for all rehabilitation students in Canada: a qualitative study. Disabil Rehabil. 2018;40(26):3206-3216. doi:10.1080/09638288.2017.1381185
2. Nguyen NH, Subhan FB, Williams K, Chan CB. Barriers and mitigating strategies to healthcare access in indigenous communities of canada: A narrative review. Healthcare (Basel). 2020;8(2). doi:10.3390/healthcare8020112
3. Nixon SA. The coin model of privilege and critical allyship: implications for health. BMC Public Health. 2019;19(1):1637. doi:10.1186/s12889-019-7884-9
4. Bourassa C. Addressing the duality of access to healthcare for indigenous communities: racism and geographical barriers to safe care. Healthc Pap. 2018;17(3):6-10. doi:10.12927/hcpap.2018.25507
5. Spalevic M, Dimitrijevic L, Kocic M, Stankovic I, Zivkovic V. AB1124 The Importance of the Early Rehabilitation after Total Knee Replacement in Osteoarthritis and Rheumatoid Arthritis Patients. Ann Rheum Dis. 2014;73(Suppl 2):1173.4-1174. doi:10.1136/annrheumdis-2014-eular.4638
6. Canada: More unmarked graves likely at former residential school site - BBC News. https://www.bbc.com/news/world-us-canada-57855952. Accessed August 25, 2021.