It is usually normal for your knee to feel numb and tingly after ACL surgery. This is because some small nerves are cut during the surgical procedure. No need to worry, we are not talking about the really important nerves that allow you to bend and striaghten your knee, but the nerves that allow you to feel things around your knee. This video below expalins all of the reasons why your knee may feel numb and tingly after an ACL surgery. To learn more read this blog about 5 tips to help you recover after ACL surgery.
Read Lauren's blog: Why Is My Knee Numb and Tingly After ACL Surgery? | Curovate
There are also 5 great blogs written by Lauren on our site where you can learn more about surgery and injury recovery.
If you have had an ACL injury or surgery, download Curovate from the links below. Curovate is a physical therapy app that provides daily video guided exericses, progress tracking, in-app chat with a physical therapist to answer your surgery or injury questions and the ability to measure your knee range of motion with just your phone.
If you need further customized assistance during your surgery or injury recovery check out our Virtual Physical Therapy page to book your 1-on-1 video session with a physical therapist.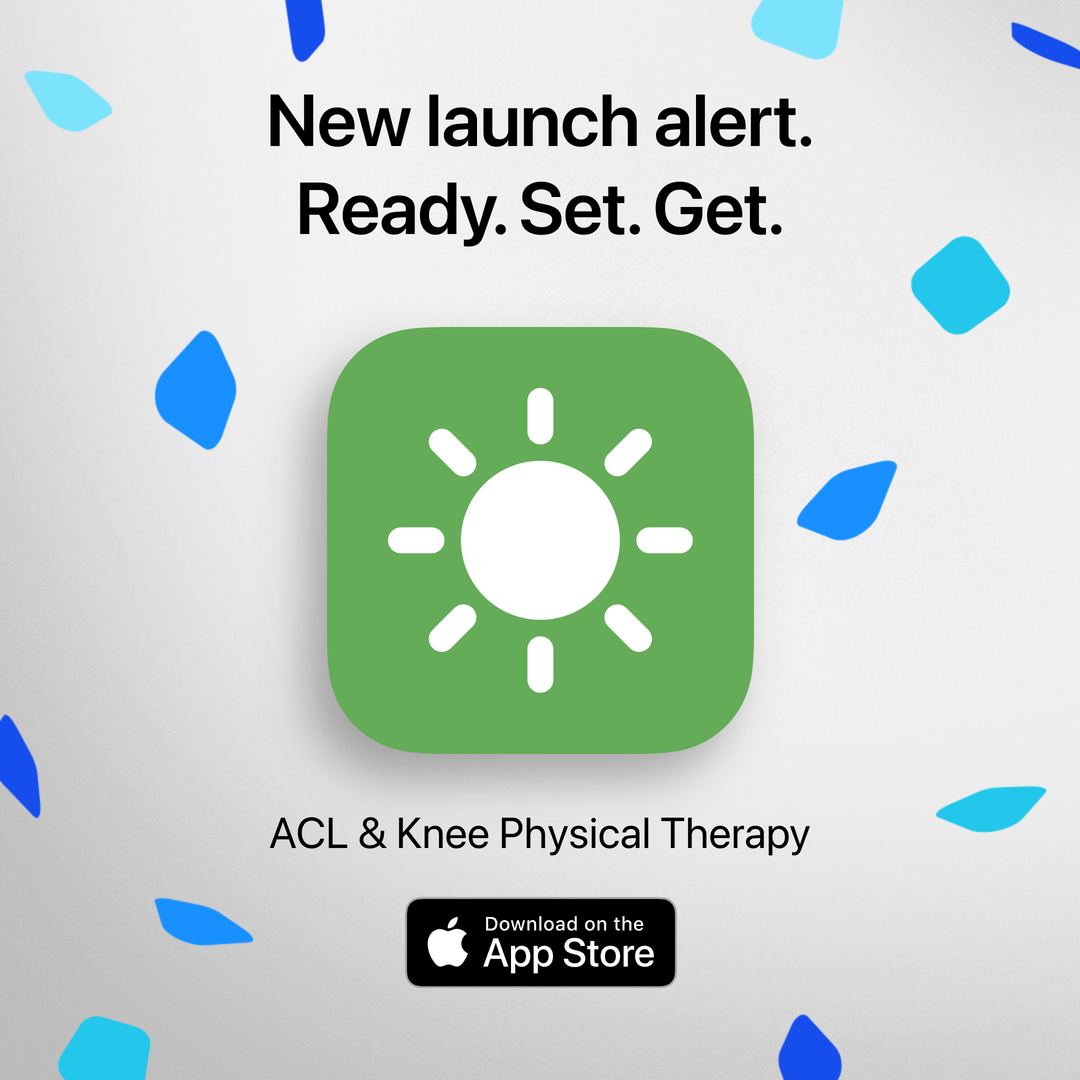 Other Blogs Related to ACL Injuries:
References
1. Horteur, C., Cavalié, G., Gaulin, B., Cohen Bacry, M., Morin, V., Cavaignac, E., & Pailhé, R. (2020). Saphenous nerve injury after anterior cruciate ligament reconstruction: Reduced numbness area after ligamentoplasty using quadriceps tendon compared with hamstring tendon. The Knee, 27(4), 1151–1157.
2. Inderhaug, E., Strand, T., & Solheim, E. (2015). The impact of sensory deficits after harvesting hamstrings autograft for ACL reconstruction. Knee surgery, sports traumatology, arthroscopy : official journal of the ESSKA, 23(4), 1060–1064.
3. Kjaergaard, J., Faunø, L. Z., & Faunø, P. (2008). Sensibility loss after ACL reconstruction with hamstring graft. International journal of sports medicine, 29(6), 507–511.
4. Nerve Blocks For Surgery - Yale Medicine. (2020, July 02). Retrieved from https://www.yalemedicine.org/conditions/nerve-blocks-for-surgery
5. Ochiai, S., Hagino, T., Senga, S., Yamashita, T., Oda, K., & Haro, H. (2017). Injury to infrapatellar branch of saphenous nerve in anterior cruciate ligament reconstruction using vertical skin incision for hamstring harvesting: risk factors and the influence of treatment outcome. Journal of orthopaedic surgery and research, 12(1), 101.
6. Sanders, B., Rolf, R., McClelland, W., & Xerogeanes, J. (2007). Prevalence of saphenous nerve injury after autogenous hamstring harvest: an anatomic and clinical study of sartorial branch injury. Arthroscopy : the journal of arthroscopic & related surgery : official publication of the Arthroscopy Association of North America and the International Arthroscopy Association, 23(9), 956–963.
7. Wang, H. D., Zhang, H., Wang, T. R., Zhang, W. F., Wang, F. S., & Zhang, Y. Z. (2018). Comparison of clinical outcomes after anterior cruciate ligament reconstruction with hamstring tendon autograft versus soft-tissue allograft: A meta-analysis of randomised controlled trials. International journal of surgery (London, England), 56, 174–183.