The two most common areas where a surgeon can take a graft to replace your ACL are the patellar tendon and the hamstring tendon. If this is new information to you, refer to our previous blog on where are the most common areas for an ACL graft. Also please keep in mind that the patellar tendon and the hamstring tendon are the most common but not the only sources for an ACL graft.
When reading the differences listed below it is important to remember that your surgeon will choose the graft site for your ACL surgery. In some cases, due to previous injury or surgery, one or more of the graft sites may not be feasible. The good news is that our app, Curovate, for ACL rehabilitation has a protocol for hamstring tendon, patellar tendon, quadriceps tendon, allograft and non surgical ACL rehabilitation.
Overall the patellar tendon is the more stable ACL graft and has a lower reinjury rate compared to the hamstring tendon graft. Read the advantages and the disadvantages of each graft site in the table below.
| Hamstring Graft Surgery (HT) | Patellar tendon also called Bone-Patellar-Bone Surgery (BTB) |
| --- | --- |
| 1. The operation takes more time and the tourniquette, which is a device used during surgery to limit blood flow in the leg, is on for longer2 | 1. The knee is stiffer after surgery2 |
| 2. The knee moves more freely front and back, when tested using a KT-1000 Arthrometer machine2, which is a device that measures front and back movement of your lower leg compared to your thigh. | 2. More knee pain when kneeling on the ground3 |
| 3. Over a period of 15 years after surgery there were more reinjuries reported.3 | 3. Over a period of 15 years after surgery more stiffness and difficulty straightening the knee was reported3. |
| 4. The need to do another surgery to address issues with the first surgery is called a revision surgery. The revision rates, for hamstring graft surgeries increases by 0.65% within 1 year and by 4.45% within 5 years4. | 4. Revision rate after 1 year is 0.16% and revision rate after 5 years is 3.03% for patellar tendon graft surgeries4. |
| 5. Hamstring muscle power reduced by 15%1. Muscle power is the maximum force you can apply in as short a time as possible. | |
| 6. Muscle strength reduces by 11% when straightening the knee2. Muscle strength is how much force a muscle can produce in a maximal effort. | |
| 7. There is more instability in the knee when force is applied2. Instability is undesirable movement in a joint. | |
Conclusion
Based on the research that has been reviewed in this blog the patellar tendon has a lower reinjury rate and is more stable after 1 and 5 years after ACL surgery. However, the graft site needs to be discussed with your surgeon and ultimately the surgeon will decide the most approaprete area for the ACL graft.
If you have had an ACL surgery and you want clear daily, weekly and monthly guidance for your knee extension as well as daily exercises for your recovery try our app Cuorvate. Curovate provides video-guided daily exercises, weekly goals for range of motion and exercises, progress tracking, the ability to measure your knee and hip range of motion and in-app chat with a physical therapist.
If you need further customized assistance during your ACL recovery check out our Virtual Physical Therapy page to book your 1-on-1 video session with a physical therapist.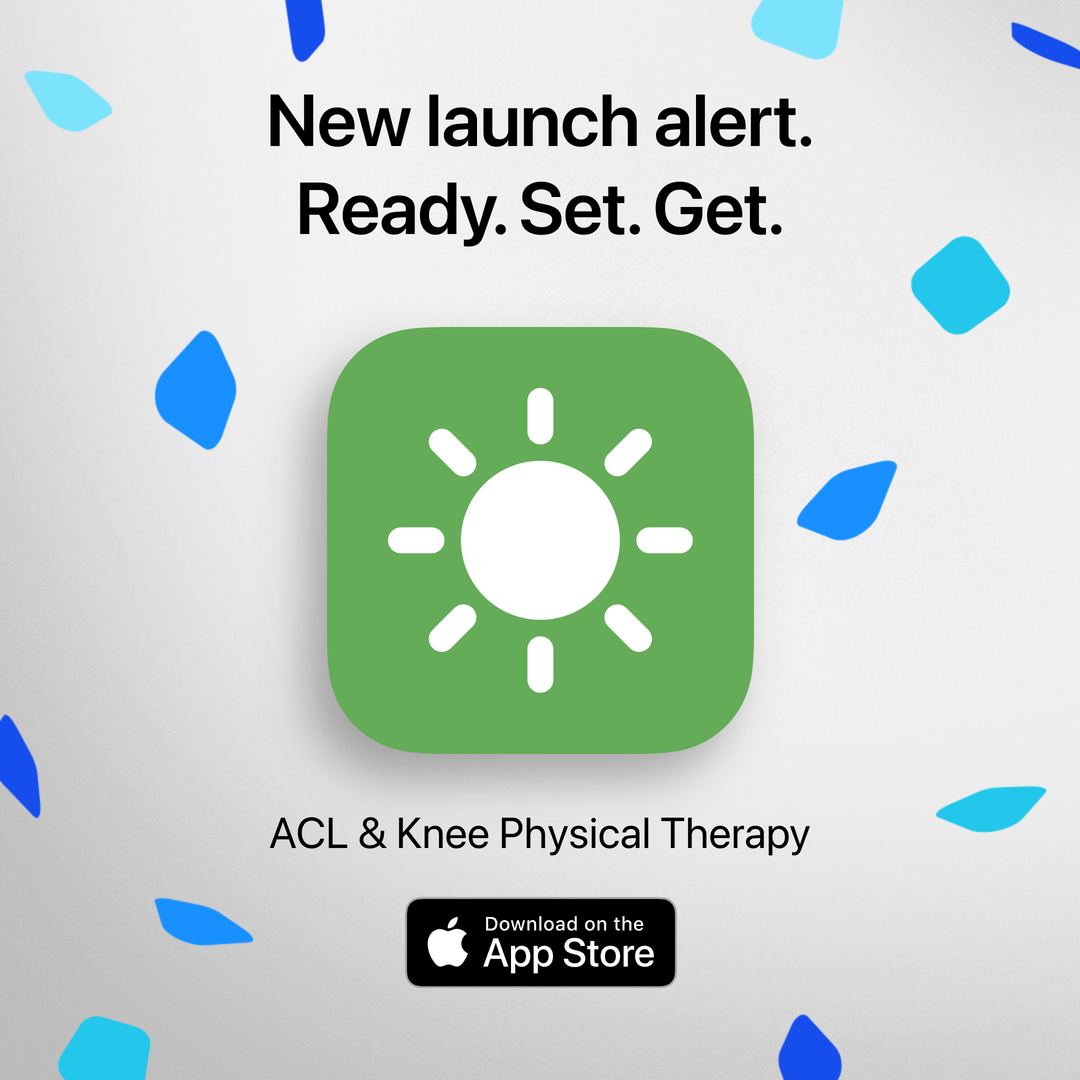 Other recommended blogs
References